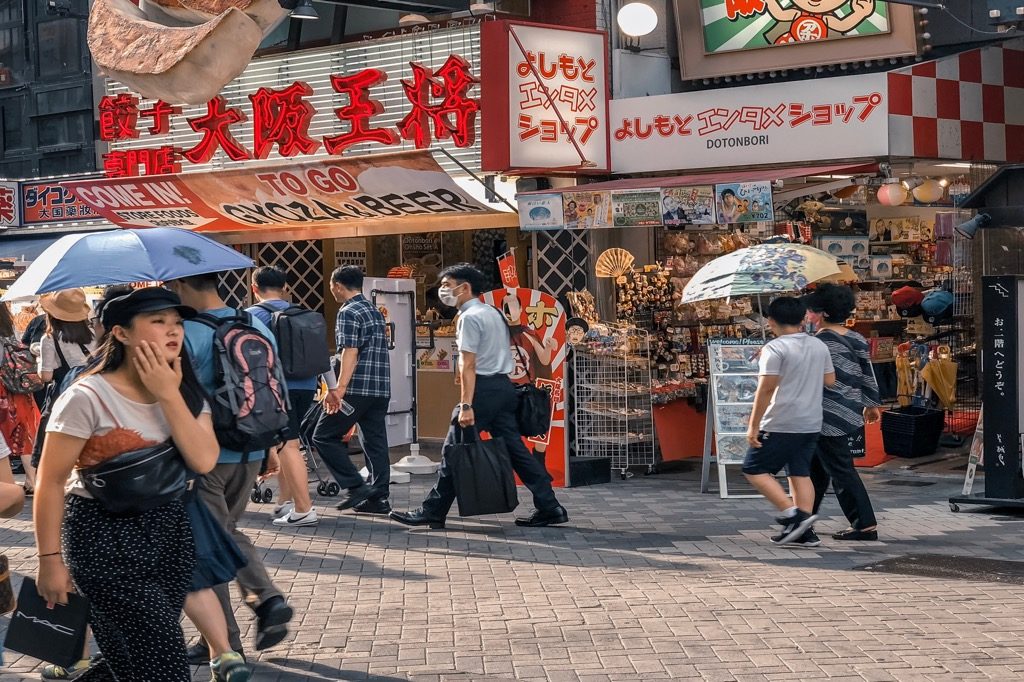 Commercial outdoor signage can be tricky to get right – but when done correctly becomes a hugely powerful marketing technique. Outdoor signage in Cape Town is hugely competitive – there are so many brands competing for attention, and there is so much external stimuli when you're placing signs outside that could pull attention away from your message.
Because of this – you want to ensure you pick the right kind of outdoor signage.
Here are some examples of commercial outdoor signage done right…
Window lettering and graphics
Window lettering and graphics can be really eye-catching and attention grabbing, especially when facing onto a busy outdoor street or road. Your windows are prime marketing space, and using that space to successfully convey your brand message is a wise investment.
This technique can work for all kind of windows, but we've found it works particularly well for floor-to-ceiling windows, as you can get really creative with the graphics and messaging. It essentially turns your window space into a huge poster or advert for your business, which is great for exposure.
Illuminated signs
Illuminated signs are probably the most useful signs on this list. Having an illuminated sign outside your business or office is useful for many reasons. The first being that your brand is still visible even after dark – which is highly useful in winter months when the hours of darkness are longer. The second reason, is increased exposure, because with an illuminated sign, more people can see your brand and be exposed to it. A third and final reason, is because illuminated signs look professional! Investing money in an illuminated sign shows potential customers that you mean business.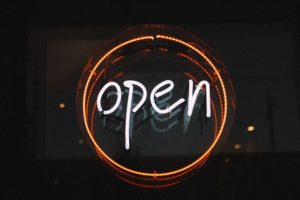 Flag Banners
Flag banners are a really versatile sign, as they're fun, eye-catching and (most importantly) easy to move around. Investing in some good flag banners means you can use them both inside and outside.
Why is using flag banners effective outside though? The movement of the flags and the noise are often great at grabbing people's attention. The flags also give a sense of occasion, so people become naturally curious about what's going on, or what brand is exhibiting.
3D signs
When used outside, 3D signs can have more impact and be more attention grabbing. People are so used to seeing boring signs when they're out and about, opting for a 3D sign is a sure-fire way to make your brand / business stand out.
Floor signage
The can be a little tricky than the other on this list, but it's very eye-catching, so we wanted to mention it. If you have rights to use the floor space outside of your store, and you can convey your brand message in that space – a floor-sign is a great idea. People will glance at it as they walk over it, and it almost becomes a game trying to decipher the entire message. Floor signage can be surprising too – which makes it an interesting choice.